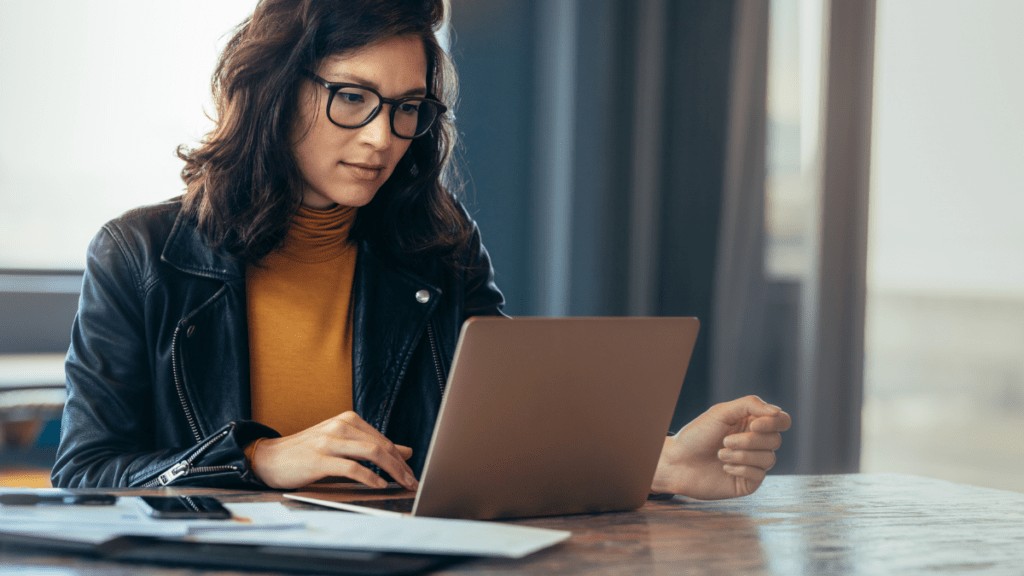 Written by Annette Eriksen
From a very young age, I knew I was different.
I didn't quite fit in, and when I tried to act neurotypical, the outcome was often not the best. I also struggled with learning because, if the work didn't interest me, my brain just didn't understand. Most teachers did their best to accommodate me but it wasn't until high school and university when I could delve into History and Biology that I started to get better grades. Finally, I was studying something I was passionate about!
I learned very quickly that putting on a mask would help me get by in social settings, school and university, and most jobs.
At the age of 15, I got my first job working at the factory where my mother worked. I would make wires for electrodes. I liked this job because I didn't have to interact with others, but it didn't take long before I was told to slow down by my co-workers because I was making them look unproductive. Even here, I didn't quite fit in because I didn't understand their social nuances and why others were slower than me.*1
In my twenties, I ended up working in open-plan offices. The noise was, at times, unbearable and I didn't last long. I remember working at a real estate office, as I enjoy following the housing industry.
However, there wasn't room for me to work in a way that I need to and it didn't take long before bullying started, including from management. I learned some very hard lessons next to some scares that still pop up now and then.*2
My next job was working for a charity and in that place, I was able to be me, and work the way I had to in order to get the job done.
My managers were fantastic and I learned so much from my co-workers. I am very grateful for the years I spent there and how I was able to grow and be supported. But I was still masking.*3
I was too scared to be open even though they could probably see it better than myself.
Those two working experiences shaped my professional career in ways that I am now starting to understand.
I was one of the increasing number of women who have been formally identified as Autistic later in life. There has been a lack of identification in girls during their formative years, which has been compounded by limited research into the challenges faced by late-diagnosed Autistic women.*4
I decided to finally get diagnosed at the age of 45.
Now that I know I'm Autistic, I feel more empowered and heard. Others don't need that reassurance and I am very happy for them.
For the last 15 years I have worked within career guidance, counselling and education. I have been blessed with being able to work with companies and managers – whom I didn't tell I am Autistic – but I was able to advocate for myself and make sure they knew how I work best and what I need to do the job. Like everyone else, Autistic women are unique in their own way, but most of us do need and want some adjustments to our work so that we can thrive and do our work the way it is meant to be done.*5
In the past five years I have been self-employed due to the flexibility and freedom it offers. Some of the companies I work with don't know I am Autistic. The first time I told a company, they said, "No worries, we all have something." They haven't requested any more work since. I followed up and then decided they are not worth my time or expertise.
I am also a PhD Candidate for the University of Southern Queensland.
My PhD research is about how Autistic women have been able to create a positive and supported working environment for themselves, what led them to be able to do so and why.
In my research I am interviewing Autistic women and companies. I am hoping my research will lead to more Autistic women being able to work in a way that makes us thrive, contribute, and feel supported and able to be open about our Autism without fear of losing family, friends and work opportunities.
If you want to learn more about me and my work, please feel free to check out my website www.myfreerangecareer.com.
Footnotes
Further Reading