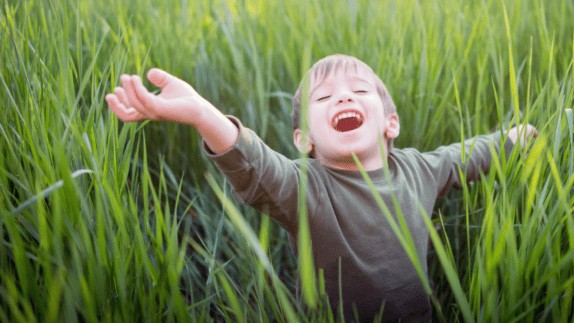 Written by Emily Butler
My pint-sized child always seemed like a textbook "Sheldonesque" Autistic child.
They were talking like an adult at three, reading at four and doing multiplication at five. A highly sensitive soul and diehard perfectionist, they could tell you how many teeth you were born with and how many you gain as an adult. Then they would spend the next day immersed in the role of dentist – a true method actor! They would make us laugh with their absurdist sense of humour, and challenge us to guess their inventive password in order to gain access to the kitchen – which could be anything from "flugalbreath" to "squidnoodle".
They definitely had their puzzling quirks. They could be unjustifiably dogged in avoiding tasks well below their capabilities – "I can't get dressed. My legs won't work" – but it's easy to dismiss this as the wilful frustration of a child who has the intellect and sense of authority of an adult, yet has spent the day trying to socialise with preschoolers. (They did show an interest in one classmate. My child's only choice of attendee for their birthday party was this classmate's … mother.)
As part of my interest in Autism, I had googled Pathological Demand Avoidance (PDA) previously, a term first coined in the 1980s by Elizabeth Newson, a neurodevelopmental psychologist. The top result described PDA as: "a rare behavioural phenotype of ASD that is characterised by an overwhelming or obsessional need to resist or avoid demands, which can often lead to prolonged tantrums and violent outbursts". Another website tied it to Oppositional Defiance Disorder and Conduct Disorder. "So how do we address these challenges to increase compliance and engagement?" one article queried.
The neuromajority had spoken. What did I take away from this? That PDAers must have a clinical disorder that causes them to be obsessive – sometimes violent – and they need intervention and management. I counted myself lucky that my child did not fit the bill. This disorder sounded horrible!
And so my child's refusals and emotional outbursts continued to be met with parental frustration and forced choices. Their wanton capriciousness would be tamed!
Fast-forward to last week when I had a lightbulb moment, ignited for me not by the Googlatti but by my neurokin – an enlightenment which will change the trajectory of my child's life.
I was introduced by my Reframing Autism colleagues to a video on PDA. In this video, an Autistic advocate illuminated, "PDAers (as they are colloquially known amongst people within the PDA community) have an anxiety-driven need to be in control, or (as I prefer to call it) 'an instinctual desire to be free' … If a PDAer detects a demand in the environment, they will avoid it accordingly, on the basis that the demand itself poses a threat to their sense of freedom, which means it poses a threat to their sense of safety … Other PDA characteristics include having a highly developed imaginary world … abstract thinking and love for mischief, controversy or humour. PDAers enjoy eliciting a shock response from people. Whilst a lot of Autistic people enjoy structure and routine, PDAers tend to prefer spontaneity and novelty."
Now this was my child!
I had never read of these accompanying gifts of a PDAer – just the deficits that pathologised it as a disorder. Yes, my child would be deeply upset and curl up in a corner at a simple request – but I could now see this as anxiety-based overwhelm at their loss of control. The advocate also offered PDA-informed strategies on how I could support my child:
"PDAers are intrinsically motivated and learn best and work more efficiently when left to their own devices. Shared goals are your friend. Both you and the PDA person in your life are better off collaborating towards that from which both parties can mutually benefit," they explained. "It is imperative for one to do away with any agendas or ulterior motives prior to approaching a PDA child and crucial to set aside your presumption and one's air of authority. Prepare to throw away anything resembling a 'traditional method': you're starting from scratch. Thankfully, the PDA person will show you how to work with them by just being themselves."
The video, part of Reframing Autism's Certificate in Autistic Wellbeing, prompted a discussion among my Autistic cohort. We discussed neurodivergent educator Emily Wilding's proposed name change for PDA: "I prefer PERVASIVE DRIVE FOR AUTONOMY because I believe this is the exaggerated human need that PDAers are driven by," she wrote in her 2020 blog. "The overriding feature of this neurotype is an intense and pervasive need for personal freedom and self-determination… This makes PDAers great activists and revolutionaries, people who lead and inspire others and ultimately pretty awesome people, except when they have to live under other people's rules, expectations and demands."
On a personal level, however, having my neurokin redefine PDA through the lens of personal experience has been transformative in changing how I respond to my child.
What I saw as wilfulness, I now understand to be an innate drive for autonomy, and I can respond more respectfully now that I understand what is going on for them. I've learned parenting strategies from PDAers that are empathetic and respectful, that are based on preserving my child's autonomy. Collaboration – not dictation – is key.
As my child grows, I will also be able to provide them with the resources they need to better understand themself and advocate for their needs. Acknowledging the source of their anxiety might help them control it so they can enjoy the activities they love.
I think the moral of this story is that amplifying the voices of those with experiential knowledge and connecting actually Autistic people is how informed, respectful and empathetic support strategies are achieved. The old adage rings true. "Nothing about us, without us!"