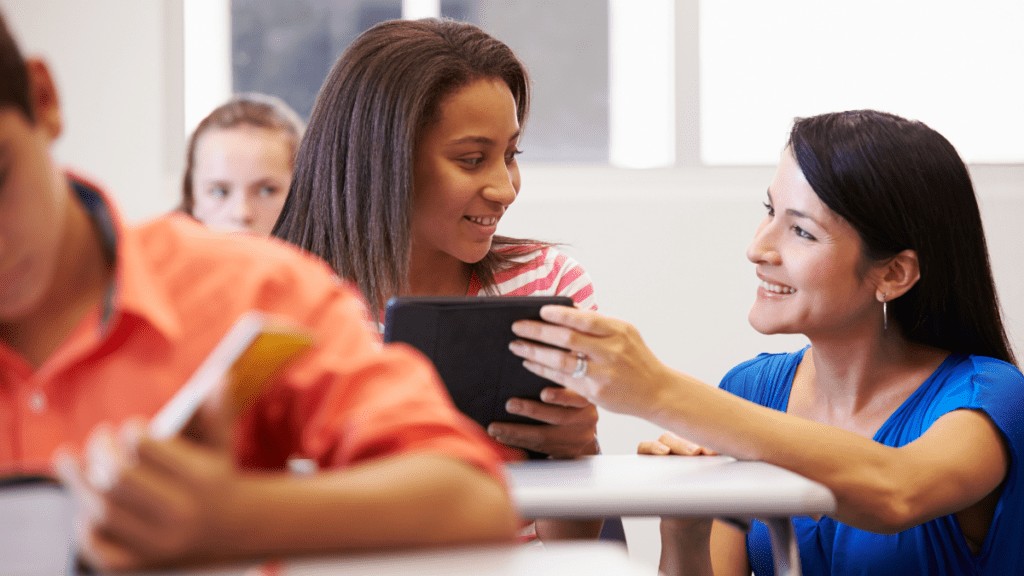 Written by Dr Bec Poulsen
"Just Ask Me": The Importance of Respectful Relationships Within Schools, a Summary for Non-academics
Authors: Charlotte Brownlow, Wenn Lawson, Yosheen Pillay, Joanne Mahony, Ding Abawi
Affiliations: School of Psychology and Counselling, University of Southern Queensland, Toowoomba, QLD, Australia; Centre for Health Research, Institute for Resilient Regions, University of Southern Queensland, Toowoomba, QLD, Australia; Curtin Autism Research Group, Curtin University, Perth, WA, Australia; School of Education, University of Southern Queensland, Toowoomba, QLD, Australia
Journal: Frontiers in Psychology
Funding: The research underpinning this paper was funded by Positive Partnerships and supported by the University of Southern Queensland.
Introduction
In this research, published in mid-2021, Autistic and non-autistic researchers set out to understand the school experiences of Autistic young people and adults (aged 16-67). Their aim was to understand the interactions Autistic people experienced within the educational environment, and what barriers and enablers were present for Autistic inclusion and participation.
In this paper, results show positive relationships were enablers to inclusion, and assumptions made by teachers based on labels, competence, stigma, or stereotypes were barriers. Positive relationships with teachers were forged when teachers listened and proactively responded to an Autistic person's known needs, whether the needs were explicitly stated or otherwise communicated in a way that was understood by a receptive adult who could help. Some teachers and other school employees who were sensitive to the student's needs, enabled their student to blossom, which in turn led to that student's confidence to self-advocate.
Why did they do the study?
In Australia, under the Disability Discrimination Act (Cth, 1992), educational settings are required to provide an inclusive approach to support all students, including those who are Autistic. Past research has revealed that educational inclusion doesn't always look the same, and varies greatly on how inclusion is defined, and how much inclusion support is actually provided – in some cases, none at all. Asking Autistic people about their experiences of educational inclusion means that researchers and educators can genuinely understand the barriers and enablers to a positive educational experience, and the impact of limited access to inclusive education.
What did they find?
The researchers found three main themes around Autistic people's experiences in educational settings:

Avoiding Assumptions of Ability: The Need for Effective Communication
Some of the Autistic people in this study reported that because of their diagnosis, teachers made assumptions about their ability. Sometimes, this assumption was based on a teacher's past experience of teaching an Autistic student. Some people reported a lack of communication with teachers, with decisions being made about the student without their input, or with examples of one-way communication. Indeed, one participant reported feeling communication was directed at the Autistic person rather than with them. Conversely, some participants talked about having positive and respectful communication with teachers which promoted positive relationships and was described as very validating.
The Dangers of Stereotypes, Stigma, and Judgements
Several of the Autistic participants talked about presumptions based on a label, with educators having a limited understanding of diversity. Sadly, some people reported feeling stigmatised, which sometimes led to bullying. Some people reported not disclosing their diagnosis in their educational setting, for fear of being stigmatised and stereotyped. But this had a negative impact on their overall wellbeing because their education was then "exhausting".
Fostering Skills of Advocacy
When the Autistic participants reflected on their educational experiences, some said when they embraced their Autistic identity, it was easier to advocate for themselves in the educational setting. Others felt powerless to be able to advocate at school. A lot of the time, the leadership of the school defined the culture around the willingness to promote self-advocacy in students. Also, engaging with peer-to-peer mentoring programs, like the I CAN Network, helped Autistic students to have a positive self-identity which led to better self-advocacy outcomes.
Why is this important?
Education should be inclusive and accommodating for students wanting to go to school. Every educational setting is different in the way they approach inclusion of Autistic students. Inclusion should incorporate support for social and emotional wellbeing, behaviour, communication, and sensory needs. This research shows that avoiding assumptions, stigma, judgement, and stereotyping when building a relationship between an educator and an Autistic student can create a positive educational experience. Fostering two-way communication that includes self-advocacy is a robust way to ensure that an educational environment is inclusive for every individual. Having a presumption of competence, as well as dismissing the deficit-based assumption surrounding Autism, can also foster inclusive educational environments and offer positive educational experiences for Autistic people.