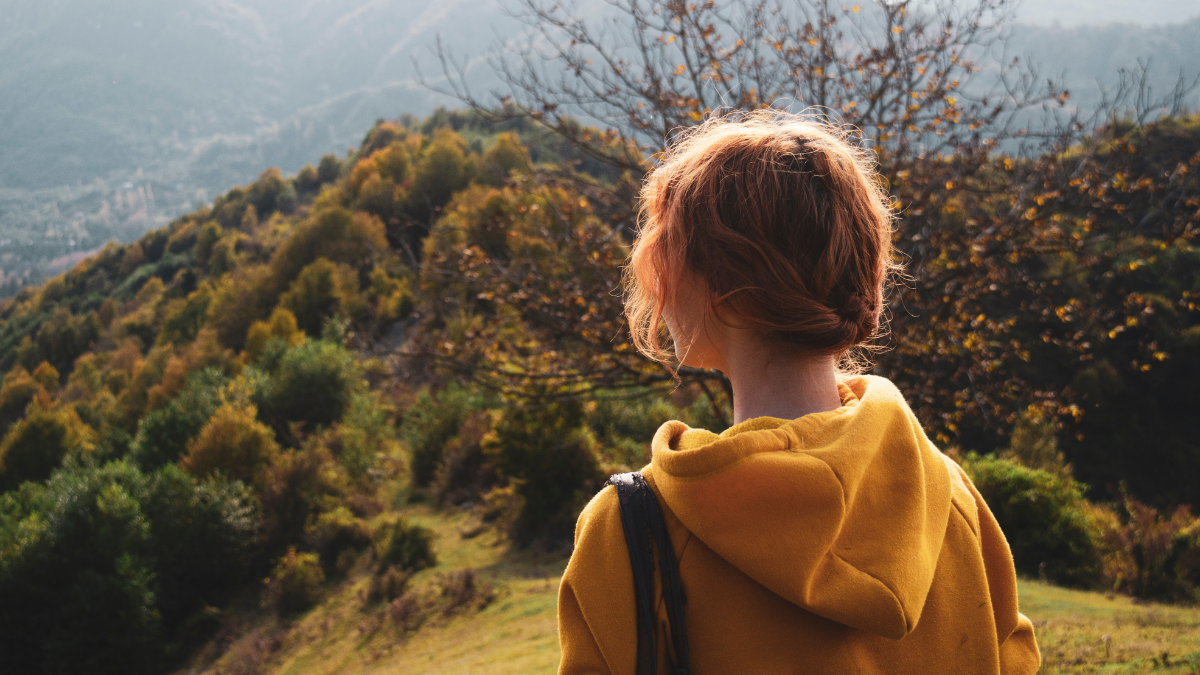 Written by Willow Metcalf
This year, I'm turning 23, which is rather alarming for me, given that I feel I haven't yet adjusted to turning 20.
When I left high school and became a young adult, I began to feel – more than ever before – that my non-autistic peers had been given some kind of instruction booklet that I had missed out on.
Those around me didn't seem to struggle as heavily as I did with the changes that were occurring, as though they had known exactly what was to come.
Suddenly my peers' interests matured. Get togethers often became going to a bar or a club and drinking. I don't like going out at night, and I'm not interested in drinking. I'd rather stay home, play video games, and go to bed early.
I also noticed my peers didn't share my interests anymore, which were becoming a bit "immature" by society's standards. For reference, I like buying soft toys and figurines from my favourite TV shows and movies. But I try not to take note of societal standards. I think they're dull.
When people talk about supporting young people through transitions, they tend to focus on the transition from being a child, to being a teenager. This is, of course, an important period to support young people through – particularly Autistic young people, who are likely to find transitions harder than their non-autistic peers.
However, I think sometimes we focus so heavily on this period of transition, that we forget that another is soon to come. The transition from teenage years to young adulthood is one in which young people are seemingly expected to work a lot of things out for themselves. There are things that you're supposed to just know. Yet, I didn't.
The main preparations that teenagers do receive to become a young adult seem to be focused on employment and study. And of course, these are big changes that we all need to be supported through. Yet, I found that there were many unexpected social changes too.
For example, one of the first moments that I felt I truly "became an adult" was when I realised last year that Christmas is actually all about children. I noticed, for the first time, how incredibly stressed most adults seem to become at Christmas. How, for many people, dysfunctional family ties come to the forefront at Christmas. And I realised that adults hide this from you when you're a child, because the holiday is about you, and the magic that you get out of it.
This was a difficult change to adjust to – that Christmas, a holiday filled with set traditions that I have come to expect, has irrevocably changed now that I'm older.
I have also found that people do not talk enough about the challenges of making friends once you've left school.
In school, you're forced to interact with peers, regardless of whether you like them or want to. You have to spend time with the same cohort of students every weekday. Therefore, you're forced at the least to become acquaintances, or friends out of convenience.
In my case, as a world class Autistic masker, I made several friendships throughout school by imitating them in order to be accepted. Therefore, I did generally have friends during school (and more than a few friendship disasters).
Yet, once you leave school, no one forces you to make friends.
You're not in an environment where that's possible anymore. At university, which was the path I took, the cohort of students is so huge that you don't always see the same people. You can also frequently have students from different courses to you in your class, meaning you may never see them again after that class ends. Therefore, I developed several acquaintances, but no real friends.
This has been confounding for me – how does school prepare you for real life socialisation if you've never had to naturally befriend others outside of a constructed environment?
Then naturally, when you become a young adult, you're expected to begin preparations to live independently. This was frightening for me at first.
I was absolutely not ready to move out in the slightest and didn't feel I would be for quite some time. Thankfully, I'm in a very lucky circumstance where my Dad happened to build a small flat on top of our garage about 20 years ago. My parents have been kind enough to allow me to rent this flat, and have supported me to move in there. This has been perfect for me, as I haven't had to adjust to too many changes at once. I'm still in the same area I grew up in, and on the same property, but have been able to begin working on independent living skills, while supported. Unfortunately, not every Autistic young adult has a flat on top of their garage at the ready, if needed.
Beginning my first "serious" job as a young adult was eye opening for me in many ways. I found that four full days of work per week were too difficult for me, and reduced my hours to have more down time.
I also found that offices are confusing places filled with unwritten rules that make little sense. For example, blue jeans are more casual than black jeans, it's sometimes okay to talk about things unrelated to work and sometimes not, and coworkers are not your friends but they can become your friends sometimes.
I found it useful to discuss many of these unwritten rules with my parents and my speech pathologist. As I worked in autism advocacy, my coworkers were also understanding and happy to explain things to me too.
In summary, I don't feel that anyone is well prepared for the changes that young adulthood brings, let alone Autistic people. In sharing my experience, I hope to help make families and supporters of young Autistic adults more aware of the difficulties that may arise during this time.
However, I also hope to remind Autistic people like me to allow ourselves some grace during this period – I think most of us are doing the best we can.
Willow Metcalf (she/her) is an Autistic person with ADHD who has recently graduated with a Bachelor of Education Studies and Arts. She is experienced in training, public speaking, advocating, and creating written resources. If you have any comments or opportunities you would like to discuss with Willow, please contact her on her LinkedIn.