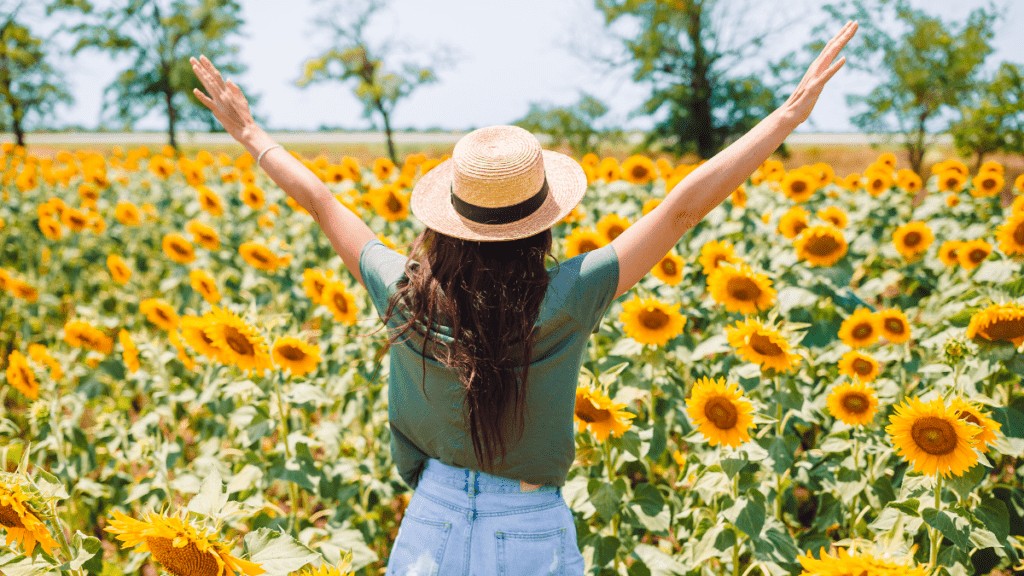 Written by Justine Field
It's a strange thing that we place an additional layer of demands on ourselves during what is already the busiest time of year.
Just when we stagger towards the finish line for work and school, the festive season unleashes a seemingly endless flow of expectations. Even if you don't subscribe to Christmas, it can be hard to avoid the sensory overload, collective panic and difficult emotions that come with it.
As an Autistic person who already works harder just to exist in the world, is it any wonder you would reach the end of the year burnt out?
What is Autistic burnout?
We hear a lot about burnout these days thanks to Covid and the mental energy that being in survival mode for over two years has sucked from us. Autistic burnout is a more specific phenomenon that has been getting attention in academic circles. According to Autistic-led research, it's driven by sustained demands of masking, interpersonal interactions, changes and other stressors combined with unaccommodating environments.
Autistic burnout can be debilitating, resulting in mental and physical exhaustion, increased sensory sensitivity, cognitive overload and difficulty with emotional regulation. Energy is in short supply and executive function takes a beating. Social interaction, planning and even basic tasks can be overwhelming. It can also trigger other conditions such as depression, insomnia, chronic pain and gastrointestinal issues.
It's sometimes referred to as 'Autistic regression' because the reduction in functioning across a range of areas makes it seem as though skills are 'lost'. We can seem 'more Autistic' as masking falls away because our capacity to sustain it is reduced. A sure sign you're in burnout territory is that meltdowns are more easily triggered and harder to contain.
How do you know if you're experiencing burnout?
For me, awareness of Autistic burnout emerged in hindsight; part of the package of self-knowledge that came with learning I was Autistic. I can now see my life marked by cycles of burnout where bursts of intense activity were followed by periods of exhaustion, self-doubt and inertia. Feeling like I was constantly on the brink of not coping was my 'normal' and I got used to squeezing just a little more from my inner resources to get through.
After a brief reprieve I would carry on, but over time it became harder to bounce back. Autistic burnout has a cumulative effect and if you don't give yourself enough time to recover, it keeps on building up until eventually you're confronted by an inevitable reckoning. Autistic burnout is mind, body and soul screaming at you to stop and pay attention to your needs.
I can't claim to have come through to the other side of burnout. Instead, I've accepted it as the reality of living in a neurotypical world. Understanding what contributes to burnout at least means I can see it coming and make necessary adjustments.
Recovering from Autistic burnout
Research makes it clear that reducing external demands is the key to recovering from Autistic burnout. Now that things have slowed down for the summer holiday period, it's an opportunity to rest and replenish the inner reserves.
Of course, that's easier said than done. Parenting and relationships don't take a holiday and removing familiar routines can bring new challenges. With people off work, there are more expectations to be out and about and be social but it's okay not to do these things or even want to do them if solitude is what you crave.
Pressure doesn't just come from external demands, but from those we place on ourselves. I tend to fill my breaks with rolling to-do lists when what I really need is to decompress and let myself gradually return to equilibrium. I'm having to unlearn the habits of a lifetime as I try to replace internalised ableism and productivity culture with self-compassion.
Without access to a solid sense of who I am, I've always felt the need to prove myself by what I do. Allowing myself to just be can seem the hardest thing in the world but sometimes it's essential.
When you do manage to find the space for recovery, it's as important to seek out things that replenish and restore as it is to avoid things that deplete. Enjoyable sensory experiences can be grounding and energising, especially if they involve nature. Walking along a beach or a bush track always makes me feel as though I'm putting something back in the tank.
While special interests can provide an escape, they can also consume a lot of mental energy. I used to cook elaborate meals as a way of winding down from a stressful day but now I feel overwhelmed by the planning and co-ordination required. Instead, tending to my ever-expanding collection of succulents is one of my go-to relaxation activities. It's hands-on, doesn't require much planning and ticks the sensory boxes. The resources listed below provide suggestions about how personal interests and activities can be part of the recovery process.
Recalibrating for the future
Navigating Autistic burnout isn't just about reacting when it happens but recalibrating your life to prevent, or at least minimise it in the future. As a late-indentified Autistic person, the shift from overlooking your needs to advocating for them is profound and it takes courage and practice.
We hear a lot about the importance of self-care these days but what does it mean for an Autistic person? While it can sound as though just adding an hour or two of pampering to your week will make things better, you need to look at what else is going on in the week.
At its core, self-care is about building foundations and arranging your life in the way that best supports your wellbeing. As well as the basics of sleep, exercise and nutrition, think about what boundaries you need around work, home and social relationships and prioritise things that make you feel safe and nurtured.
Navigating Autistic burnout requires you to listen to your body and acknowledge your emotions; to tune into your needs rather than measuring yourself by neurotypical standards. It means giving yourself permission to just be.
The best defence against burnout is living authentically and being in touch with who you are.
Further reading: