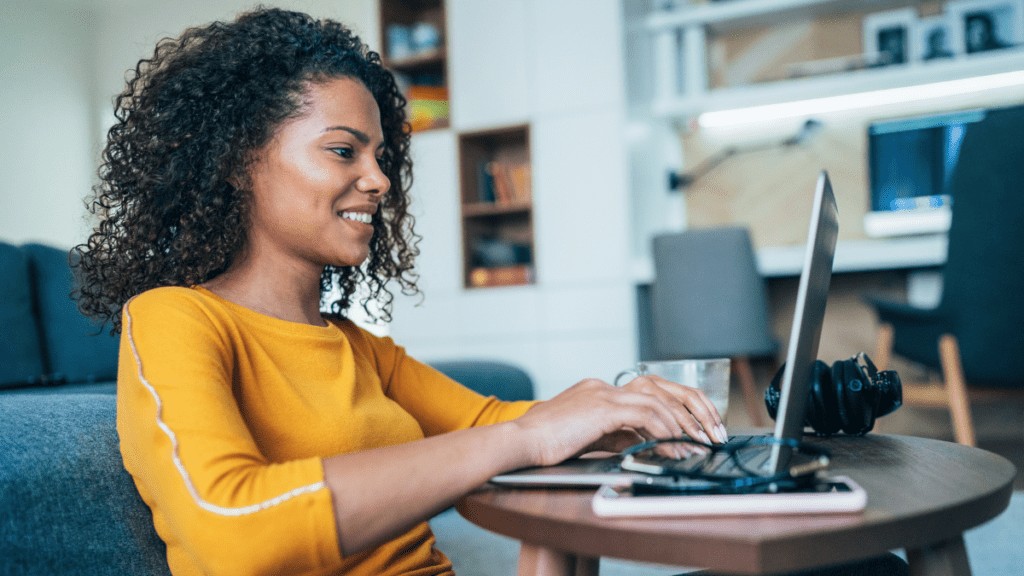 Written by Natalie Garmson
If you said to me in my thirties or even my early forties, that I could be Autistic, I would have probably looked at you with a blank stare, or come out with something sarcastic, like, "Well I don't look like Rainman" (aka Dustin Hoffman's character from the movie of the same title).
This was often the first reference to Autism that would spring to mind – particularly if you were born in the mid 1970s before Autism was even a separate diagnosis in the DSM.
My lightbulb moment came in 2020, two years after my youngest son was identified as Autistic, aged eight. He seemed to develop normally, hitting his milestones within range. My only inkling that he might be Autistic was that he always used to be happy playing by himself. I would pride myself on that fact! Still, I knew something was different. You know they say to "trust your gut". Well, my gut (plus my psychology degree knowledge) was telling me there was more to his behaviour.
It was after numerous meetings with the school psychologist, that she said to me, "Do you think your son could be Autistic?" That was really all it took, for me to deep-dive into Autism characteristics in children.
I started thinking more and more about where his Autism came from, as no one else in my family or extended family is knowingly Autistic (that is, formally or self-diagnosed). Then it dawned on me, that I, too, could be Autistic.
So here I was, in late 2020, scrolling the internet, researching Autism, and completing online quizzes, on my own journey to self-discovery.
I distinctly remember sitting at the dining table, knowing that I might have the answer to why I have had numerous relationships break down, to having been engaged three times, and married twice. The answer to my communication difficulties, my struggles to process conversation at times. The answer to why I find observing people interesting and the lack of friendships I had growing up. My ability to enter my own world and finding collecting cicada shells fascinating. And then into adulthood, mistaking a flirtatious look or comment from a man, as wanting to have sex, only to then walk away and wonder, "Why? Why do I always get myself into these situations?"
Then there is the quirky side of me, mostly impacted by sensory sensitivities. For example, I love gardening. I love plants. It is a feeling of comfort. Of love. Of calmness. The colours, the smells. Also, my ability, when I was younger, to slip into an English accent, which happened quite a lot. I always thought it was because my father is from the United Kingdom! I love soft clothing, soft toys, soft linen, blankets. I love a firm massage. I love the feeling of my hair being brushed, and my head being massaged at the hairdressers!
Discovering I am Autistic, at the age of 45, has been a positive experience for me. It has helped to explain and give me a greater understanding of why I have done the things I have done. It has helped cultivate a sense of self-compassion and acceptance. Of who I really am. Of my authentic self. Masking and camouflaging for all these years has impacted enormously on my mental health and wellbeing. I suffer from fibromyalgia, dysautonomia/POTS, anxiety, Raynaud's and Ehlers Danlos (joint hypermobility). I have since learned that chronic health conditions are experienced by many Autistic people.
I realised that there must be other Autistic women who are like me. Late diagnosed. In early adulthood to late adulthood. Many with children – or not. Women, who, for so long have wondered, "Why do I feel different?" Experiencing challenges in relationships, or at work. Suffering from chronic fatigue. Trauma. Meltdowns. Shutdowns. And burnout.
But I couldn't find any local community support groups specifically for Autistic women. Somewhere that Autistic women could meet, connect, share their stories, and start to actually feel validated. Heard. Accepted for who they are. Free to be their authentic selves.
Initially, I launched Au-some Women as a face-to-face meet up in Mandurah, Western Australia, where I live.
The first meet-up had nine women attend aged from their early twenties to their late seventies. I was blown away! Each woman with their own story to tell, their own lived experiences of what it feels like to be Autistic.
COVID-19 led us to expand online and now, I also offer Zoom support sessions, both individual and group, on a monthly basis. I am passionate about connecting Autistic women, to help empower them, and to support them in any way I can. I draw on my psychology background, together with my own lived experience as an Autistic mother raising two Autistic boys.
Each month, we discuss different topics, related to Autism and women. Members are free to share as much or as little as they wish. Often, information sharing provides many lightbulb moments, insight, empowerment and life tips. It helps form connections between Autistic women.
Au-some Women provides a platform to share Autistic women's voices, worldwide. We need to be heard. Our stories need to be shared in the wider community. Now is the time to break down the stereotypes of Autism, but more importantly, for Autistic women to feel comfortable in their own skin. Knowledge is power, but acceptance is key.
You can hear more from Nat by checking out Au-some Women, or following her Facebook page or YouTube channel, Neurodivergent Nat & Co.