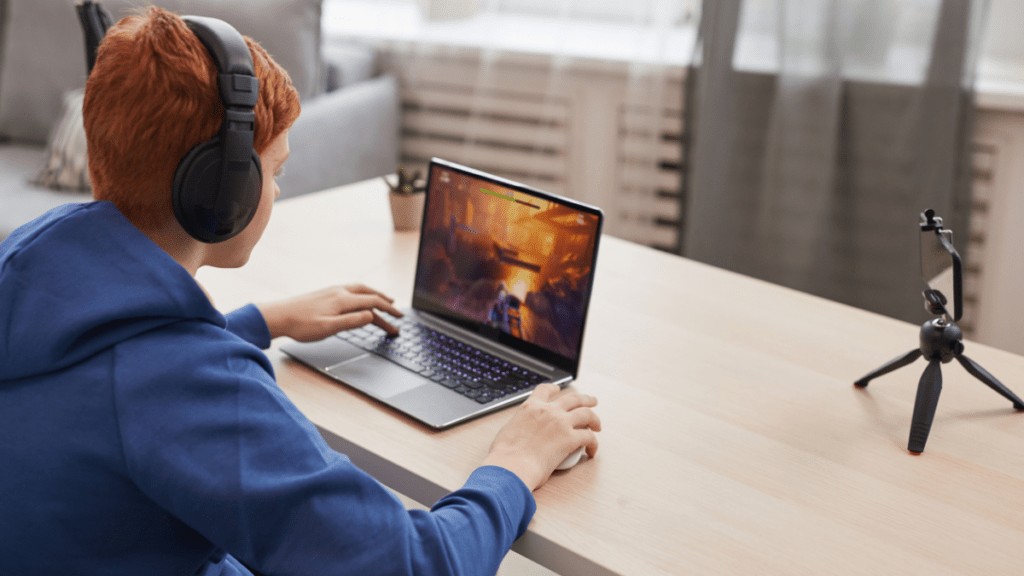 Written by Rachel Worsley
Autistic Adolescent Boys' Perspectives on Engagement in Online Video Gaming, A Summary for Non-Academics
Authors: Georgia Pavlopoulou, Claire Usher and Amy Pearson
Affiliations: Group for Research in Relationships and NeuroDiversity-GRRAND, Department of Psychology and Human Development, Institute of Education, University College London, London, UK; School of Psychology, Faculty of Health and Wellbeing, University of Sunderland, Sunderland, UK
Journal: British Journal of Developmental Psychology
Introduction
In this research, published in 2022, researchers interviewed 12 autistic adolescent boys (aged between 13-15 years old) to ask them about their perspectives on online gaming and their motivations.
Why did they do the study?
Previous studies have highlighted the positive impact of online gaming for Autistic adolescents. However, researchers in those studies have emphasised how online gaming can teach social skills and help therapists work with Autistic people on developing communication skills. There was little focus on actually autistic perspectives of online gaming. This study aims to explore motivations for online game engagement and the benefits of playing from their own perspective.
What did they find?
The researchers identified three major themes from their discussions with Autistic adolescents.
1. Being your own boss: a sense of agency and belonging
Online gaming provided Autistic adolescents with the opportunity to make decisions and have control over an aspect of their life. Autistic adolescents are able to 'try out' more adult or responsible roles in a safe environment and help them to develop their decision-making skills. Some Autistic adolescents reported that gaming acted as a shared area of interest with friends and provided a sense of belonging to a larger group. As one Autistic adolescent said: "My friends at school are playing too so I can talk to them about it at school. If you don't play, then what are you going to talk about?"
2. Learning how to switch off: regulating emotions through gaming and escapism
Online gaming helps Autistic young adults to escape from the stressors of everyday life and has a positive impact on emotional wellbeing. One Autistic adolescent said: "It isn't real life so I can transport my brain there and forget about things." Autistic adolescents reported increased feelings of joy and positivity when online gaming. Online gaming also provided a means of managing negative emotions like anger and stress. One Autistic adolescent said: "Sometimes when I start, I'm angry about something but during the game I am happier because it's what I want to do. It helps your mind and makes it better."
3. Juggling online gaming with other priorities in life.
Autistic adolescents recognised that their engagement with online gaming could negatively impact other areas of home life, such as the relationship with their parents. Autistic adolescents say their parents misunderstand how online gaming is their way of switching off. Autistic adolescents reported spending hours absorbed in online gaming at the expense of self-care activities such as sleeping. The researchers suggest that placing strict restrictions on gaming time may not be an effective method. Instead, it is about working together to find ways to balance online gaming time with other life responsibilities.
Why is this study important?
The study is the first to explore in-depth the positive views of Autistic adolescents on online gaming. It acknowledged that Autistic adolescents possess creativity and perspective-taking skills as well as the ability to regulate emotions through online gaming. The researchers encourage everyone to recognise that Autistic adolescents are using online gaming as a valuable way to develop their own methods for self-regulation and skill development.
Find the original study here.