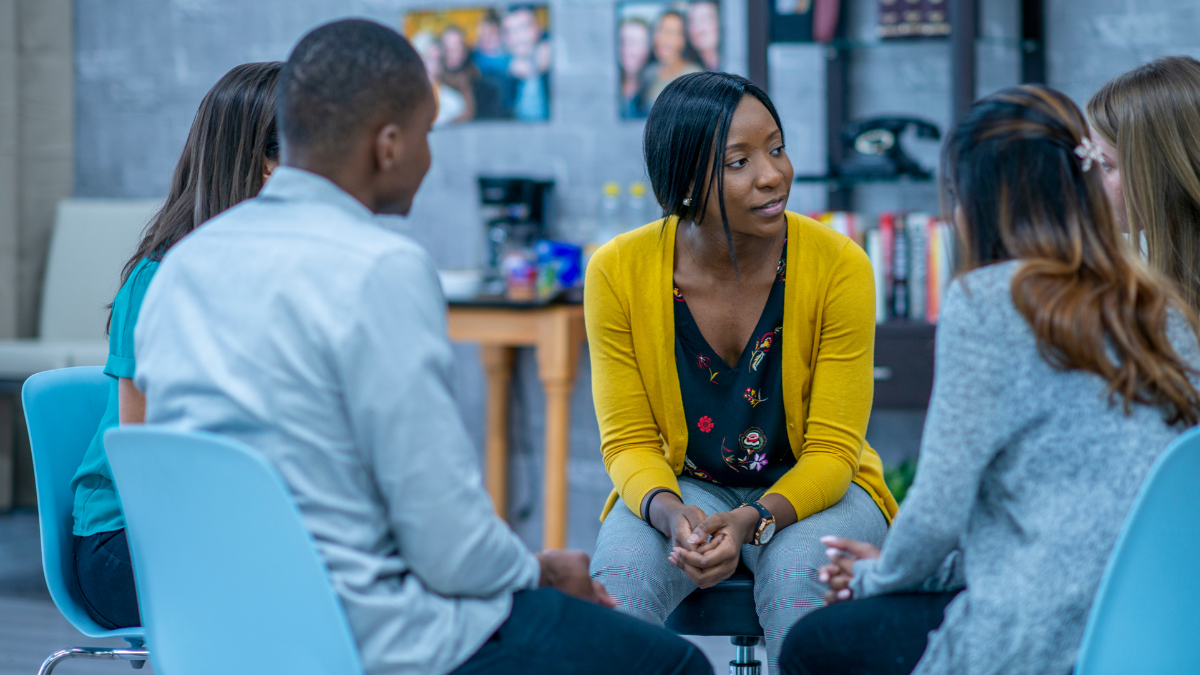 Written by Rachel Worsley
"A Group of Fellow Travellers Who Understand": Interviews With Autistic People About Post-diagnostic Peer Support in Adulthood – A Summary for Non-Academics
Authors: Catherine J. Crompton, Sonny Hallett, Christine McAuliffe, Andrew C. Stanfield and Sue Fletcher-Watson
Affiliations: Patrick Wild Centre, Division of Psychiatry, Centre for Clinical Brain Sciences, University of Edinburgh, Edinburgh, United Kingdom, Salvesen Mindroom Research Centre, University of Edinburgh, Edinburgh, United Kingdom, The Autistic Mutual Aid Society Edinburgh, Edinburgh, United Kingdom, Department of Psychology, University of Stirling, Stirling, United Kingdom
Journal: Frontiers in Psychology
Introduction
In this research, published in 2022, researchers set out to examine the experiences of Autistic adults post-diagnosis seeking peer support. Twelve adults who received an autism diagnosis in adulthood did a semi-structured interview focussing on the diagnostic experience, post-diagnostic support needed and provided, engagement with the Autistic community, and post-diagnostic peer support.
The Reframing Autism team thought this study was important because it confirms what we know about adult-identified Autistic experiences.
This research supports what we have experienced:
the support offered to adult-identified Autistic people after their diagnosis is often substandard or lacking,
exploring your Autistic identity in adulthood can be a complex and challenging process, and acceptance from others is far from guaranteed, and
feeling part of the Autistic community can foster a positive Autistic identity.
In addition, we
agree that having other Autistic peers to support the adult-identified Autistic population is crucial to our community's mental health,
hope that newly identified Autistic adults seek – and can find – support in Autistic communities (formally or informally), and
implore funding bodies to consider the benefits of such community-based co-designed peer support structures to provide relevant and adequate post-diagnostic support and to foster mental wellness in the adult Autistic community.
Why did they do the study?
Peer support could be a cost-effective, flexible, and sustainable model to provide community-based support for Autistic adults. However, there is little research on the value of peer support, despite calls from the Autistic community.
What did they find?
The study found four themes in particular. Firstly, there was a mismatch in support needed and support provided. For example, most Autistic adults received written information about facts about autism. However, what Autistic adults wanted was an understanding on how their diagnosis applies to their lives, relationships and future plans. Autistic adults also found it difficult to access suitable autism support services, with some deemed too "high-functioning" for such services. Although some Autistic adults found peer support through engaging in online social media, some say they would have benefitted from in-person peer support groups.
Secondly, Autistic adults were keen to connect with other Autistic people to share their experiences. They found relationships with other Autistic people much easier than relationships with non-autistic people, because they had a reduced need to mask their natural Autistic behaviours. This communicative ease and mutual understanding may create a comfortable and supportive environment for peer support following diagnosis, and more so than support provided by non-autistic people.
Thirdly, Autistic adults said it was important to have flexible and personalised peer support services. When it comes to designing peer support services, peer support facilitators should consider accessibility of spaces for Autistic people, including considering the sensory environment, including photos and bios of facilitators, and a clear explanation of the roles of peer support facilitators.
Fourthly, Autistic adults said it was important that peer support was manageable and sustainable for the long-term. They said peer support facilitators should receive training and have professional supervision to reduce the risk of burnout, and to enhance resilience and confidence.
Why is this study important?
This study provides important insights into how Autistic adults perceive the importance of peer support in understanding their diagnosis. It showed that Autistic adults were generally positive about the concept of peer support and the opportunity it provides to interact with others in a comfortable way. Peer support offers unique opportunities not available through other support channels, and can run alongside other specialist support if required. However, careful planning, ongoing support and training for peer support facilitators is important. The voices of Autistic adults must also be prioritised to ensure the success of peer support programmes.
Find the original study here.