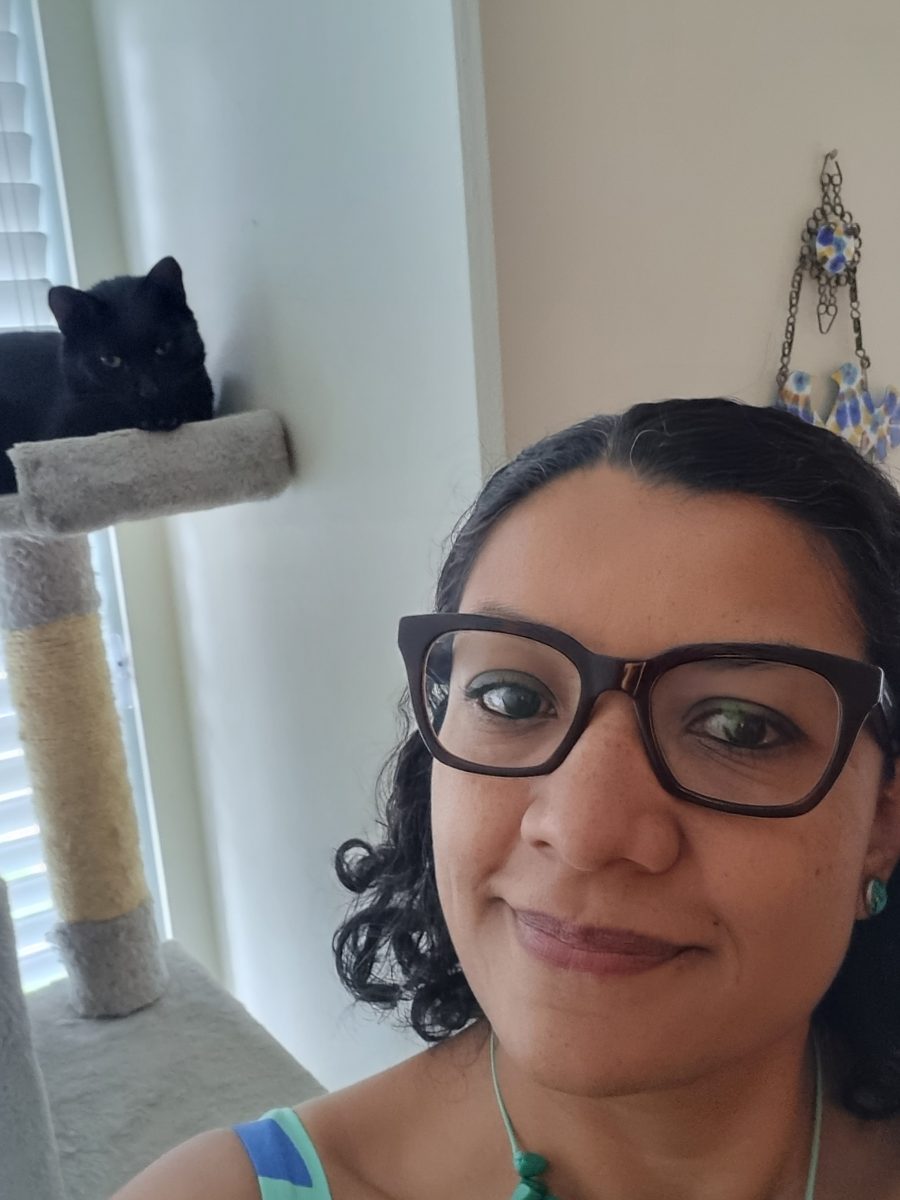 When Luz's son was identified as Autistic, she struggled to find clear, reliable information about neurodiversity.
"I started to look for information about Autism, and I couldn't find anything relatable to my son, or myself. Nothing that I found described him," she recalls, so much that she thought he might have been misdiagnosed. "If you do a Google search on Autism, you will find a lot of conflicting, but also difficult to read, information because it's all medicalized. And it's just so negative."
Her searching led her to Reframing Autism.
"I felt that it had a very different description of what Autism was, an explanation of what Autism was," she says. "I found that Reframing Autism had information that based Autism on highlighting strengths without hiding the challenges, that we are not some kind of disordered human, but that we are just different, we have a different neurology. And I started learning about this more with Reframing Autism."
Like many parents of Autistic children, Luz realised that she was also Autistic after both of her children were identified. This is a common Autistic lived experience.
"I found useful information for me and my family, so it was great. After doing some of the courses, I can better understand myself, and I know what I need to do to avoid being overwhelmed or going into an Autistic burnout. So I can apply this to me, to my family as well," she notes. "We have a different neurology. It doesn't take the humanity out of us."
Luz also feels better equipped to identify other helpful sources.
"I find that now I can just choose my information better from a psychological and educational point of view, rather than just any content. As an Autistic person, I needed educational information on Autism, and with the courses at Reframing Autism, I was able to find that and apply a lot of the learnings to my life and my kids' lives, so it's been fantastic."
She also now works with children as a support officer in schools, and the knowledge she gained from Reframing Autism courses and resources impacts her professional work as well as her personal life, including learning strategies for educators that she has incorporated in the classroom.
"I work with Autistic children, and it was so insightful, so helpful," she says. "I think that everyone that is in a situation where they might have family members or they themselves are having a really hard time living with this overwhelm in our lives, however it presents in everyone differently. Reframing Autism addresses that, and was able to help me understand myself, help me understand my family. So when I do advocacy work, I do recommend them because knowing that you are first a human, secondly that your neurology is different, that you're not broken – it helps so much, just knowing that."
"Learning from Reframing Autism has helped me and my family, but as well, I've been able to advocate a lot more, and to feel more comfortable doing it. Because before, I was coming from a place of, 'look, it's not too bad, it's OK, at least he's not doing all these things.' That's a very ableist way of thinking, so it has helped me reframe the way I see myself, I see my kids and I see the kids I work with as well, to be able to advocate for them. It becomes a lot easier for me to raise my hand if I see the opportunity to advocate for students. I definitely do feel more confident. Before learning about Autism, I didn't feel I had the right to advocate or to ask for things or to ask for accommodations. I didn't feel that I could do that. I am aware of it now, and I understand the importance."
Luz also appreciates that the resources provided by Reframing Autism, from courses to blogs, bridge the gap between academic articles and the average reader.
"They're designed for everyone, and I think everyone can learn from them, and they're by people with lived experience, which is really important, so I think that makes it a little bit easier," she says of the blogs, while also appreciated the more advanced resources available. "I did the Autism Essentials course, and it was fantastic because it had different levels of difficulty, so you could go straight into more advanced material, or you could go into very basic, 'I have no idea what this is' material. Reframing Autism tries to cater for everyone."
If you'd like to support Reframing Autism's work to continue helping people like Luz, you can donate below.