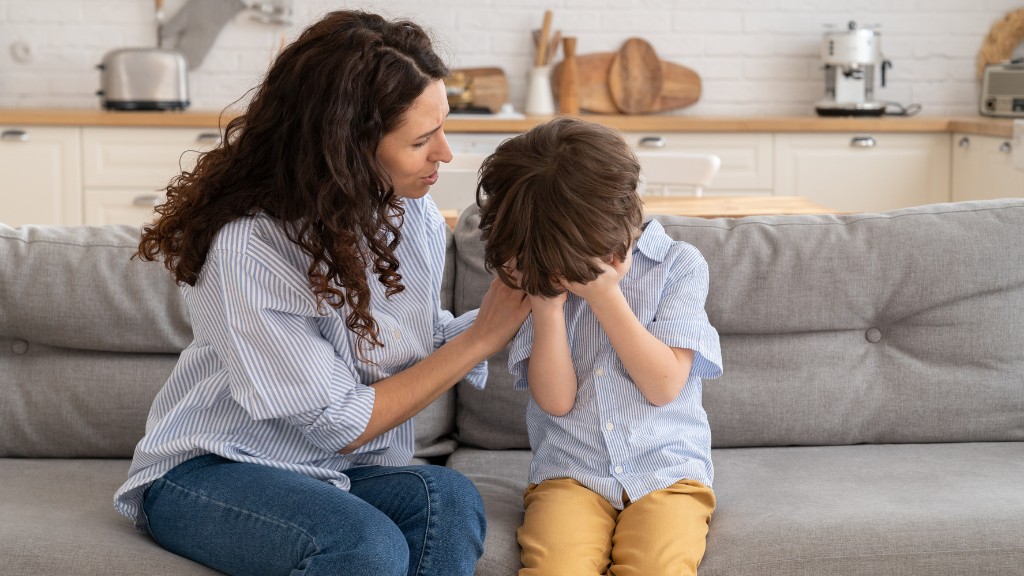 Written by Emma Marsh
The world can be a scary place for your Autistic child.
It can be too loud, too bright, too unpredictable. There will be times when your child is trying to cope with a build-up of big emotions – anxiety, anger, fear, sadness, frustration, overwhelm, pain or general distress. Despite doing their best to contain some – or all – of these feelings, the cacophony of emotions can become too loud and complex to process, resulting in a meltdown.
It is important to understand how your child is feeling, and why they are behaving the way they are during a meltdown because they may not be able to tell you themselves. They may not be able to tell you what triggered it, or how they need you to support them. They may even lose the capacity for speech or rational and conscious thought altogether.
So, think of your child's meltdown as a primal and involuntary response to overwhelm.
Meltdowns are not a choice. They are not naughty, or bad. They shouldn't be punished or responded to negatively because that undermines your child's sense of safety to feel and to express those big emotions around you – their special, safe person.
Internalising big emotions is not a positive or protective long-term coping mechanism, so we don't want to teach it to our children.
So, what do you do? What can you do?
Plan your meltdown response.
A good meltdown response is two things: simple, so it's easy to remember and put in place in heated moments, and Autistically informed, so it meets your child's unique needs and neurology.
Below, Autistic Researcher, Jessica Harrison, offers a simple, empathetic and effective Meltdown Response Plan based on her own experience.
Step 1: CALM your child (and give time to settle)
"Calm your child if you know how to by offering them something that makes them happy or calm like a weighted blanket or toy, and darken the room if you can," Jessica says. "If you don't know what calms them, do not try new things while they're having a meltdown because that can further overwhelm and distress them. Then, just give them time to settle, because they will settle eventually."
Step 2: UNDERSTANDING – show your child you understand
"When they're feeling calm and relaxed again, it's a good time to show empathy and to show you understand what was going on for them and to show that you feel for them and care for them," Jessica says. "So tell them that you could see that they were really upset. Tell them that you're sorry that they felt that way, or that it upsets you to see them upset." Everyone feels calmer when they feel understood by others.
Step 3: PREPARE your child for the future
If you were unsure of what you could use to calm your child in step 1, when your child is relaxed and happy, introduce some sensory toys and see what sensations your child finds comforting that you can use next time.
If your child is ready (or old enough), Jessica suggests seeing if they're open to talking about it. "You can say, 'Do you know what made you so upset? Sometimes it's a lot of things that add up. Do you know what some of those things were?'
"When you become even more comfortable, you can add, 'If we work it out together we might be able to change those things so they don't upset you as much."
"When your child can discuss their emotions and their triggers, it is empowering for them. It's giving them the skills they need to be able to communicate what's wrong, and eventually be able to advocate for themselves," says Jessica.
Tip: Take the 'Sh-aut Cut'
It is easy it is to become overwhelmed yourself during your child's meltdown. Try to remember your Meltdown Response Plan using the acronym, CUP The 'C' stands for step one, 'Comfort'. The 'U' is for Understanding and the 'P' is for Preparing. Think of offering your child a 'Cope CUP' when they melt down and you can respond empathetically without struggling to remember what it is you're meant to be doing. This tipsheet is based on the webinar "Help me to empathise with my Autistic child" by Autistic Autism researcher Jessica Harrison.